Episode 288 – Survival Mindset Part 2
Podcast: Download
Subscribe: iTunes | Android | RSS
Part 2 of the Survival Mindset based on 5 Attributes You Need for a Survivor's mindset.
Links and Show Notes:
SDRN Network Sponsor, Armed Citizens Legal Defense Network
Please use the tracking code, "Paul"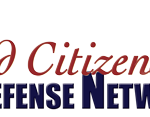 TSS Show Sponsor: Concealment Solutions Holsters, coupon code "handgunworld" gives you 10% discount.
Comments are closed.